Inland Empire board-certified plastic surgeon, Dr. Childers and his staff want to address all of your skin needs, which is why we offer microdermabrasion, as well as perioral dermabrasion. Both are procedures that remove the damaged outer layers of skin in order to stimulate the generation of fresh, better looking skin. Microdermabrasion is not only good for the face, but can be used for the chest and hands, as well. However, perioral dermabrasion specifically targets lines and wrinkles around the mouth area. It is effective for treating other problems around the mouth and lips, including age spots, superficial scarring, vertical lines, and lip wrinkles.
Microdermabrasion Reviews
"I absolutely love Sheer Beauty bcuz of their gorgeous offices, amazing staff and incredible results. Sheer Beauty has gorgeous decor and feels like your in dream and you are greeted by the staff and they also offer water or coffee. I've gotten 3 vi peels and 2 microdermabrasion facials with the lovely Charlene. Charlene is knowledgeable, friendly with magic hands. She's all smiles with a positive attitude and loves her job. My results are incredible! My face looks healthier and younger with a great glow! They often have specials on treatments or products. Please call them you won't be disappointed!!"
- S.G. /
Yelp /
Aug 13, 2015
"Microdermabrasion and blue light was awesome with Glennda!! Love her. So sweet and helps me all the time!"
- N.F. /
Yelp /
Apr 01, 2016
"I had a consultation and hydrafacial with Charlene. First, she talked to me about my skin, and what my concerns were. She was easy to talk to and gave me great advice about skincare. She also understood that I was working on a budget, and seemed to respect that (which I really appreciate!). Then, she did the hydrafacial. It seemed a lot like microdermabrasion. It was not painful and made my skin look great afterwards. I will definitely be back to see Charlene and would love to do more hydrafacials!"
- K.M. /
Yelp /
Jun 23, 2016
"Glennda will never steer you in the wrong direction.  Over the years my skin has obviously changed. I've had some freak out moments and I know in those moments, she will make it all better. Thank you Glennda for continuing to keep my skin at its full potential.   In the past with her i have had microdermabrasion, pumpkin peels etc. but my favorite of all time is a hydra facial. It's just what works for me right now. I have gotten so many compliments on my skin and there's no better feeling than that fresh skin glow and extra confidence. Skin care can be expensive but she won't try to up service you just for the sake of it. I have always felt confident in her recommendations and i know I'm in good hands.   I can't thank her enough :)"
- B.G. /
Yelp /
Sep 02, 2018
Previous
Next
Microdermabrasion Procedure
Before the procedure, the Aesthetician will ask about any skin conditions the patient may have (such as eczema and rosacea) or any medications that may make the patient's skin sensitive (such as Retin-A). The Aesthetician will also ensure that the patient has no opens wounds of sores that could be irritated or infected by the microdermabrasion. Once the patient's face has been cleansed and prepared, the microdermabrasion treatment can take from 30 – 60 minutes to complete. The Aesthetician will carefully use the microdermabrasion equipment to polish the skin while suctioning away the dead skin cells.
Patients should not expect pain and swelling after a microdermabrasion treatment. They can expect some slight pinkness of the skin, and but there is generally no pain.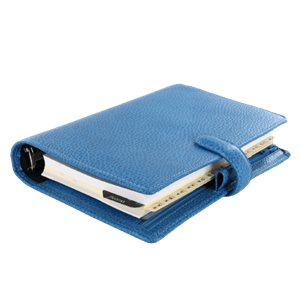 Plan Your Procedure
Procedure Recovery Location

Out-Patient
Contact Us
Microdermabrasion vs. Peels?
Chemical peels vary in strength from light peels, which have results similar to microdermabrasion to deep peels for more intense results. Recovery usually takes 7 – 8 days for a deep peel. During the recovery the patient will need to apply ointment and the Aesthetician may bandage the face after the treatment. Chemical peels can last from a few months for a light peel to years for a deep peel.
While early versions of microdermabrasion were essentially like running a sandblaster over the face, leaving particles behind, modern microdermabrasion uses tools that give the technician more control. Current microdermabrasion treatments gently loosen and remove dead skin cells, which are then vacuumed away for smooth, polished skin.
Patients should be vigilant about using sun protection, especially for the first week after their microdermabrasion procedure. Patients should speak to the Aesthetician after their treatment about the best skin care products to maintain their results. Once the dead skin cells are removed, products are better able to penetrate and treat the skin. Patients should drink plenty of water before and after the procedure to keep the skin well hydrated.
Related Procedures