Women with extremely large breasts can have a number of issues associated with them, including neck and back pain, limitation of physical activities, and painful bra grooves in the shoulder. However, Inland Empire board-certified plastic surgeon, Dr. Childers, uses breast reduction surgery to alleviate these symptoms by removing the excessive fat, tissue, and skin from the breasts. Dr. Childers then reshapes the breasts to a smaller size and can also reduce the size of the areola to be more proportionate with the newly shaped breasts. Not only are breasts smaller, but they feel lighter and are proportionate to the rest of the body. These women can now wear clothes that fit properly and have more self-confidence.
Breast Reduction Reviews
"I had my breast reduction done with dr Childers and I literally couldn't be happier they look amazing , I also had Lopo by him which I'm so happy with and going in for more but was less than disappointed when I went to have the fat removed from my lower eyes:( it's been 5 months and I just do see any difference but all in all a great experience and the staff is amazing and answers all questions with knowledge ...."
- T.M. /
Yelp /
Apr 07, 2016
"I had breast reduction surgery and couldn't be happier.  It has been over 3 years and my husband always says how great they look.  They look great.  Mammogram techs are really surprised how good they look too.  Thank you so much Dr Childers."
- M.J. /
Yelp /
Oct 20, 2019
"I had my breast implants removed by Dr Childers, and I have to say, him and his staff made it a great experience. I had my saline implants in for 20 years and one  had ruptured. Dr Childers office was able to get it covered by my insurance, which was AMAZING! I have had a lot of mysterious health issues and was not sure if my implants were the culprit and I didn't want to chance it, so I did not replace. Dr Childers was great about listening to my concerns and was confident he could help me. And he did!!:) I  am VERY pleased with my results and would recommend to everyone! You will be in great hands!"
- K.S. /
Yelp /
Jan 23, 2020
Previous
Next
During breast reduction surgery, surgeon skill is important. In addition to minimizing scarring, there will be a focus on maintaining a healthy blood supply to the nipple areola complex. This is essential because once the nipple and areola are repositioned, blood vessels will work to reestablish blood flow in order to prevent discoloration of the nipple and loss of feeling. Excess breast tissue is generally removed through a liposuction method and loose skin will also be surgically removed.
An "anchor" incision is one of the most commonly used techniques during this surgery. During this approach, an incision is made around the areola, which extends down to follow the natural curve and crease of the breast. It is also referred to as a vertical "T." Once the breast is resized and reshaped, the nipple and areola will be repositioned and then the lift will be performed so the breast sits higher on the chest. The incisions will generally include absorbable stitches on the inside of the breast. There are variations to this incision pattern that can be used depending on breast size and aesthetic goals.
A breast reduction is performed under general anesthesia at an accredited surgical facility as an outpatient procedure. It typically takes about 2-4 hours to complete. During surgery, a draining tube may be placed to control bleeding and swelling. For the first several weeks, patients will be directed to wear a surgical bra or compression garment. Most patients are able to return to work within 1-2 weeks, and may begin exercising by 4-6 weeks. The visible results of a breast reduction will be immediate. However, it may take 6 months or longer for nipple sensitivity to return.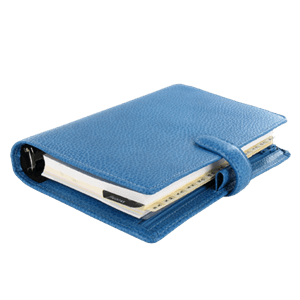 Plan Your Procedure
Recovery Time

6-8 weeks

Average Procedure Time

2-4 hours

Procedure Recovery Location

Out-Patient
Contact Us
The results following breast reduction surgery should remain the same as long as a significant amount of weight gain does not occur. The natural aging process and gravity will, over time, change the laxity of a woman's breast, but the size should remain steady if there is not a pregnancy or weight gain that follows.
One of the drawbacks to having excessively large breasts is an enlarged areola (the slightly darker area surrounding the nipple). Thankfully, breast reduction surgery corrects this. Since the incision occurs around the areola, it is a relatively simple technique to trim away the desired amount of areola and reshape it into a smaller size so it looks proportional with the new breast size and shape.
This varies depending on the patient's aesthetic and physical goals. After breast reduction surgery, it is common to go down a complete cup size, if not two.
Related Procedures