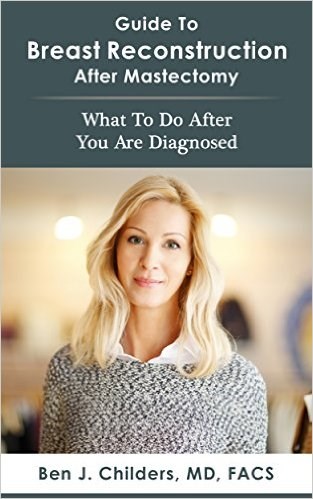 When women are diagnosed with breast cancer, many times they have a lot of stress and anxiety and don't know what to do. They often don't want to think about the future, but with good survival rates, they should consider the outlook for their long-term appearance.
In this book, Dr. Childers discusses some of the considerations for women who have been diagnosed with breast cancer and some of the first steps they should take after they are diagnosed. He provides an overview of options for breast reconstruction after mastectomy and he gives answers to some of the most common questions that patients will have.
Ben J. Childers, MD, FACS, is a Board Certified Plastic Surgeon, a Fellow of the American College of Surgeons, and is a member of the American Society of Plastic Surgeons. He practices at and is the owner of Riverside Plastic Surgery Associates, Inc. in Riverside California. Dr. Childers was named as one of the Top 10 Aesthetic Doctors in America and one of the Top 10 Plastic Surgeons in the West for 2014 - 2015 by Aesthetic Everything and Beautywire Magazine.