Despite a healthy diet and exercise, sometimes excess fats in localized areas of the body won't go away. This fat can be removed with a cosmetic procedure known as liposuction, or lipoplasty. Liposuction removes fat from areas of the body where people commonly have trouble losing weight, such as the waist, hips, abdomen, buttocks, thighs, and arms. At Riverside Plastic Surgery Associates, this procedure is one of our board-certified plastic surgeon, Dr. Childers', most popular for patients in Riverside, CA and throughout Inland Empire. Dr. Childers uses suction to remove excess fat after a small incision is made at the site where fat removal is needed.Then, he inserts cannulas, which are thin tubes, to remove the fat. After having liposuction done, you will be able to return home with a compression garment over the treatment area.
Liposuction Reviews
"Male Liposuction - Dr. Childers is the best! Dr. Childers recently performed liposuction on my chest, abdomen and flanks. I am 100 % satisfied and the results are better than I could have ever expected. Dr. Childers listened to me and once said, " I want you to be happy". Well, I am happy and my life feels better because of Dr. Childers. Every step of the process was comfortable and smooth. The ease of appointments, the friendly staff, Dr. Childers' thorough examination process, the timely surgery, the smooth recovery and the caring follow-up appointments. Dr. Childers is a highly skilled surgeon that knows what he is doing and I highly recommend him."
- D. /
Vitals /
Jul 10, 2013
Previous
Next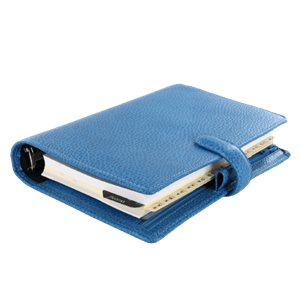 Plan Your Procedure
Procedure Recovery Location

Out-Patient
Contact Us
The media sometimes tells stories of liposuction patients who have endured bad results at the hands of inexperienced surgeons. Today's liposuction techniques are much safer and more predictable than ever before, but surgeon skill still remains the number one factor when researching this procedure. The goal is to attain a natural and smooth result. An experienced surgeon will be able to provide this outcome.
Fat cells that are removed during liposuction do not come back. Unfortunately, patients can still gain weight after surgery because the remaining cells can expand and become larger. However, patients who adhere to a healthy diet and exercise program will continue to see results years after surgery.
The amount of fat removed really depends on the size of the patient and their aesthetic goals. From a safety standpoint, the American Society of Plastic Surgeons recommends roughly 10 pounds of fat or less. Otherwise it is considered a high-volume liposuction, which does present an increased set of risks. It's advised to get down to your ideal weight before undergoing a liposuction procedure.
Liposuction is a surgery that removes fat and enhances the actual shape of the body. It does not address skin imperfections caused by sagging skin or cellulite under the skin. During your consultation, a discussion can be had regarding the available procedures, which address and improve skin texture. Some procedures recommended to correct skin laxity include abdominoplasty, thigh lift, neck lift, and butt lift surgeries.
Related Procedures