Our skin doesn't always look the way we wish it did. Inland Empire board-certified plastic surgeon, Dr. Ben Childers offers a number of chemical peels in varying strengths to transform the skin. We customize our chemical peels to help correct skin problems like aging, pigmentation, acne, scars, rough/uneven texture, and more.
The Obagi Blue Peel helps you achieve younger, healthier skin from a trusted brand. Our VI Peel is designed to improve discolorations such as age spots, hyper pigmentation, and freckles. This peel also improves overall tone, texture, and clarity of the skin. In addition, the VI Peel stimulates the production of collagen for firmer skin and a more youthful appearance. Our MicroPeel is great at sloughing off dead skin cells through chemical and mechanical exfoliation to eliminate dead cells and initiate cell regeneration. This peel is great for patients with dry, dull, or rough skin.
Chemical Peels Reviews
"The staff at Sheer Beauty is top notch. From Kristen & Sara at the cozy reception to the treatment area you are treated like a queen. Charlene did an amazing skincare regimen for me; with the Hydra facial and skin color matching for makeup. Glenda does wonders with the facial Peels and aftercare. Amber has been a wonderful facilitator as well as educator in my skin care and wellness journey. Amber has a wonderfulBedside manner and does impeccable work with fillers and Botox. I highly recommend Amber for the DermaRoller treatment and fillers-Botox. Amber goes above and beyond to help her patients understand their options and procedures."
- L.J. /
Yelp /
Mar 20, 2015
"I absolutely love Sheer Beauty bcuz of their gorgeous offices, amazing staff and incredible results. Sheer Beauty has gorgeous decor and feels like your in dream and you are greeted by the staff and they also offer water or coffee. I've gotten 3 vi peels and 2 microdermabrasion facials with the lovely Charlene. Charlene is knowledgeable, friendly with magic hands. She's all smiles with a positive attitude and loves her job. My results are incredible! My face looks healthier and younger with a great glow! They often have specials on treatments or products. Please call them you won't be disappointed!!"
- S.G. /
Yelp /
Aug 13, 2015
"Came here for my terrible Cystic acne and met with Glenda who was amazing! She took some pre pictures and recommended a chemical peel and some skin care products. Desperate for some relief I followed everything she said and boy it worked!!! My skin improved after each treatment and I was in shock. She even offered to squeeze me in at short notice if I ever need a touch up which was lovely. I also purchased some of their makeup which wasn't my favorite but it was necessary to give my skin some rest. Would recommend to everyone!"
- E.C. /
Yelp /
Feb 25, 2018
"Came here for my terrible Cystic acne and met with Glenda who was amazing! She took some pre pictures and recommended a chemical peel and some skin care products. Desperate for some relief I..."
- E.C. /
Yahoo /
Feb 25, 2018
"Glennda will never steer you in the wrong direction.  Over the years my skin has obviously changed. I've had some freak out moments and I know in those moments, she will make it all better. Thank you Glennda for continuing to keep my skin at its full potential.   In the past with her i have had microdermabrasion, pumpkin peels etc. but my favorite of all time is a hydra facial. It's just what works for me right now. I have gotten so many compliments on my skin and there's no better feeling than that fresh skin glow and extra confidence. Skin care can be expensive but she won't try to up service you just for the sake of it. I have always felt confident in her recommendations and i know I'm in good hands.   I can't thank her enough :)"
- B.G. /
Yelp /
Sep 02, 2018
Previous
Next
A medium depth peel consists of Trichloroacetic acid (known as a TCA peel). It penetrates the skin more deeply than the superficial peel, with stronger effects. The trade-off, however, is a less comfortable procedure with a longer recovery time. This procedure also costs more than a superficial peel. Recovery can take a full week or longer.
A deep peel is the harshest of all chemical peels. It is also the most expensive and has the longest recovery. However, this peel, containing Phenol, does have a much stronger effect and can combat more persistent problems, like skin lesions and deep wrinkles. Deep chemical peels tend to bleach the top layer of the skin. Therefore, it is not recommended for darker skin tones. These are reserved for individuals with skin wrinkling around the lips, deep wrinkles from sun exposure and deeper scars.
The process for applying a chemical peel is generally the same for each type, but will vary slightly depending on the level of solution being applied. Anesthesia is not used during this procedure. However, it may be considered for Phenol peels. First, the face is thoroughly cleaned. Then, the chemical agent is then brushed on to the skin. Patients will experience some mild stinging at this time. The face is then washed and a cool saline compress is applied to act as a neutralizer. Patients will need to wear sunscreen and limit sun exposure as much as possible.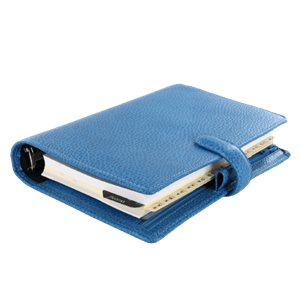 Plan Your Procedure
Average Procedure Time

1 hour

Procedure Recovery Location

Out-Patient
Contact Us
Does a Chemical Peel Hurt?
A chemical peel does not hurt. However, it may cause some discomfort. Most patients will feel tingling and a slight burning sensation, which will subside shortly after the procedure has been completed. Phenol peels result in a greater degree of discomfort, but the practitioner should plan for this before the procedure begins.
It is very common to combine a chemical peel with another procedure. Microdermabrasion is one such procedure that provide effective results when combined with a peel. This will be considered a combination program that can be repeated every six weeks.
There are many alternatives to consider. Individuals looking to reduce fine lines, blotchiness and other mild skin conditions may benefit from a chemical peel, which removes dead skin cells and accelerates the generation of new skin. If deep wrinkles are the issue, a Phenol peel may help, but patients may also want to consider another treatment such as BOTOX or Dysport.
Related Procedures