All of the emotions and expressions that make us human can also harm our skin. These activities cause the facial muscles to work, which also leads to the skin developing lines, wrinkles, and crow's feet. Since no one desires these lines and wrinkles, BOTOX® injections are great option for temporarily and nonsurgically diminishing their appearance. Inland Empire board-certified plastic surgeon, Dr. Childers, along with our trained staff will first analyze the problematic skin areas and customize the best treatment plan. BOTOX® can then be injected into the lines between the eyebrows, on the forehead, crow's feet, and laugh lines. Results typically last up to 4 months.
BOTOX® Reviews
"I just want to start of by saying I love this place! Since the first day I went in for a consultation and met Glennda! She explained everything I needed to know and the process for a skin peel and treatment. She is very loving and caring with her patients and loves her work. I'm definitely sticking to this place and taking care more of my skin thanks to her. Also, the staff there is so nice and greeting. My mom, myself and even my grandma are under treatment here because everyone is so welcoming and prices are affordable. If you're looking for acne treatment, Botox, lip fillers, etc. this is the place to go!"
- Y.C. /
Yelp /
Mar 22, 2018
"I give Sheer Beauty 5 our of 5 stars... the place is adorable and the staff is very helpful and friendly... especially Sally, she is extremely knowledgeable, professional, and hands-down has the best techniques for injecting Botox and fillers. Over the years, I have had nothing but consistent and excellent results with Sally.  And if you are on the fence about fillers, trust me I was too...But after talking to Sally about it, we decided to start with a conservative amount to take care of my jowls and marionette lines.. The results were absolutely amazing! It took years off me, and my husband noticed right away....not to mention no down time. I'm 100% convinced that my results were because of a Sally's knowledge and techniques. I highly recommend seeing Sally for all cosmetic needs!"
- D.C. /
Yelp /
Sep 10, 2018
"Great place..I buy my facial cleanser there.... I love it. I take my daughter there for her blackheads and it's great. I even took a chance and got botox.... I am elated. The girls at the front desk could be nicer but  whatever. I get what I pay for and that is worth it's weight in gold. I will be a return customer."
- M.C. /
Yelp /
Nov 28, 2018
"Great place..I buy my facial cleanser there.... I love it. I take my daughter there for her blackheads and it's great. I even took a chance and got botox.... I am elated. The girls at the front..."
- M.C. /
Yahoo /
Nov 28, 2018
"I've visit a couple of skincare facilities around the area including synergy medical where i was referral to, and by far the best experience at Sheer Beauty. I arrived 15 min early and was greeted by the front desk ladies with smiles and registration. One of them offer me coffee,tea or water and of course coffee is my preference. I didn't have to wait long at all when Sally the RN introduced her self and took me back. I explained my goals and concerns and what i hope to accomplish and Sally guide me into what procedures would be best. Her guidelines were exact as she delivered, i did not feel rushed or was she pushy whether or not i wanted to do the procedure. I absolutely LOVE LOVE my lips (Juvederm) and forehead (Botox) beyond happy with the results. I was also introduce to the esthetician to guide me with skincare which i am looking forward for my hydra-facial. Definitely a return customer !"
- C.W. /
Yelp /
Dec 10, 2018
Previous
Next
Immediately following a series of BOTOX injections, there will be some mild swelling and redness at the injection site. This will subside a few hours after the procedure. Patients can resume their normal activities immediately, but exercise should be avoided for a few hours. It is also recommended that patients keep their heads elevated for the first 8-10 hours. Results following BOTOX will become apparent within 4-7 days. About a week after treatment, patients will notice an inability to fully move portions of their forehead. With limited movement, wrinkles will cease to appear. The result is skin that appears smooth and soft.
BOTOX is approved by the FDA and has a long, safe history. It is administered in over 75 countries and consistently ranks as the most popular cosmetic procedure in America. However, even with its popularity, BOTOX is a drug and should only be administered by a qualified medical practitioner. Individuals who receive injections by someone inexperienced run the added risk of bruising, over medicating and ultimately, obtaining an undesirable result.
In 2009, BOTOX gained competition when Dysport (abobotulinumtoxinA) was developed, approved by the FDA, and made available to the general public. Both drugs are used to relax the facial muscles that cause wrinkles and frown lines. Some practices lean towards BOTOX to address forehead lines, while considering Dysport for crow's feet. There has been much debate as to which drug is superior. Both have their advantages. Some distinct differences can be discussed during your consultation.
Injectable fillers such as Restylane, Juvederm and Perlane help decrease wrinkles by adding volume to certain facial structures, which creates the appearance of smooth skin. BOTOX, which temporarily freezes the underlying muscle, offers a similar result, with a different approach. A skilled practitioner will be able to determine if a filler material or a product like BOTOX would garner the best results.
Individuals who wish to soften and decrease facial lines and wrinkles may be candidates for BOTOX. The most common age to receive BOTOX injections is between 30-55. However, it is also common for patients younger and older to receive injections.
BOTOX is not a permanent fix. Results will last for several months - sometimes longer - but they will not last forever. Qualified injectors will tell you there is good news and bad news when it comes to BOTOX. The good news is, if you are not happy with your results, the results will only last a few months. Likewise, the bad news is, if you love your results (which most people do), the results will only last a few months. Regardless, many patients recognize even the temporary results are worth feeling and looking younger.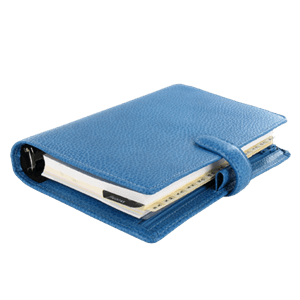 Plan Your Procedure
Average Procedure Time

15

Procedure Recovery Location

Out-Patient
Contact Us
Related Procedures