The hyaluronic acid filler, Juvéderm, is a great way to turn back the hands of time for smoother, more youthful-looking skin. This dermal filler is comprised of a naturally occurring substance in the body, hyaluronic acid, which is safely and easily absorbed into the skin. As a result, when Inland Empire plastic surgeon, Dr. Childers, and the experienced aestheticians inject Juvéderm, a patient can expect diminished lines and wrinkles around the mouth and nose. We also offer Voluma® XC which can be injected into lips for a fuller, natural-looking boost. The best part of Juvéderm is that you get great results with no downtime.
Juvéderm® Reviews
"Had my lips done Saturday Amber was amazing she was gentle and very professional I definitely recommend her loving my new lips thanks Amber."
- L.N. /
Yelp /
Oct 18, 2016
"Thank you so much to Amber. I just got Juvederm for under eye treatment. I love it! No pain, no bruises! I don't have that tired look anymore, yay! I'm glad I had it done. Thanks again Amber for today and for previous Carboxy treatments! I look pretty :) And thank you Upland office"
- I.O. /
Yelp /
Dec 13, 2016
"I have been wanting to do something about the "bags" under my eyes for years, so when we moved to Upland, I was excited to see that there was a medical skin spa right near our new home. I made an appointment for a consultation just to see what they could do for me. From the second I walked in, I knew that I would be back again! First off, the little reception/waiting area is pink and feminine and beautiful and the ladies at the front desk are so welcoming and kind. Not in a fake way, but genuinely warm and friendly (which is very rare these days)! Amazing ambiance. There's an assortment of yummy beverages (including wine!) and lots of great magazines and pretty things to look at. Secondly, they listen to you! They work with your schedule to make an appointment for a (free!) consultation with the appropriate person and their hours are incredible! I'm a SAHM and can only go when my hubby is home from work (nights and weekends) so their hours really work for me! Thirdly, the consultation was incredibly informative. I spoke with a beautiful woman named Amber and she answered all my questions about my undereyes and recommended Juvederm for me: 1/4 syringe under each eye and the rest in my lips! Score!! I learned that my "bags" aren't bags at all, but the thinning of my facial features with age and time. She was patient with my hesitations and talked to me like a friend. She instantly put me at ease. I couldn't wait to make an appointment. Fourthly, on the day of my appointment, they took me back quickly and spread a numbing cream on my face, let it sit, and I was good to go! She even called Dr. Childers via FaceTime so I could ask him any questions before the procedure! Talk about customer service! I was so impressed. And finally, Amber was so great with the injections, they didn't even hurt and she would ask me to look in the mirror frequently to see the results, which were instant!! Amber really is an artist with that syringe!! I was so happy with the change. It's now the next day and I have no swelling or bruising, Amber is very skilled and knows exactly what she is doing. I am incredibly happy with how my face looks now, I look rested and youthful again, but still like myself. I cannot wait to go back and get Botox from Amber, and I plan to get touch ups as needed in the future. If anyone asks, I'm sending them your way, Sheer Beauty!! THANK YOU!!!"
- E.L. /
Yelp /
May 13, 2017
"I just want to start of by saying I love this place! Since the first day I went in for a consultation and met Glennda! She explained everything I needed to know and the process for a skin peel and treatment. She is very loving and caring with her patients and loves her work. I'm definitely sticking to this place and taking care more of my skin thanks to her. Also, the staff there is so nice and greeting. My mom, myself and even my grandma are under treatment here because everyone is so welcoming and prices are affordable. If you're looking for acne treatment, Botox, lip fillers, etc. this is the place to go!"
- Y.C. /
Yelp /
Mar 22, 2018
"I've visit a couple of skincare facilities around the area including synergy medical where i was referral to, and by far the best experience at Sheer Beauty. I arrived 15 min early and was greeted by the front desk ladies with smiles and registration. One of them offer me coffee,tea or water and of course coffee is my preference. I didn't have to wait long at all when Sally the RN introduced her self and took me back. I explained my goals and concerns and what i hope to accomplish and Sally guide me into what procedures would be best. Her guidelines were exact as she delivered, i did not feel rushed or was she pushy whether or not i wanted to do the procedure. I absolutely LOVE LOVE my lips (Juvederm) and forehead (Botox) beyond happy with the results. I was also introduce to the esthetician to guide me with skincare which i am looking forward for my hydra-facial. Definitely a return customer !"
- C.W. /
Yelp /
Dec 10, 2018
Previous
Next
During your appointment, the areas of the injection sites will be marked and thoroughly cleaned prior to the treatment. With the possible comfort of local anesthesia and a numbing solution contained within Juvéderm, the filler will be injected into the skin. After each injection, light pressure and a cooling ointment are applied to the area. Other than feeling a tingling sensation and some visible redness in the areas of the injections, there are usually no other side effects. Most patients are able to return to work with no downtime after their 15-30 minute Juvéderm procedure.
The majority of patients who receive Juvéderm will notice remarkable improvements after their very first treatment with results lasting up to one year. Patients are generally thrilled with the fast-acting, visible results that the injections provide. Since hyaluronic acid is a naturally occurring substance in the human body, Juvéderm side effects are intriguingly minimal with no missed time from normal activity.
Injectable fillers have made major advancements in the past two decades and offer a terrific cosmetic solution for patients who desire specific results without surgery. While hyaluronic acid fillers are a great choice for many patients, there are others to choose from that can garner youthful, smooth skin. Common filler procedures include those that are comprised of collagen, calcium hydroxyapatite, and polylactic acid. During your consultation, we will discuss the various fillers that are available today and will work to understand your aesthetic goals so that the best filler choice can be made.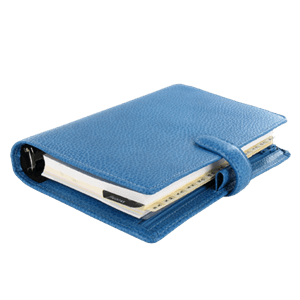 Plan Your Procedure
Average Procedure Time

15 min

Procedure Recovery Location

Out-Patient
Contact Us
The injection may cause some discomfort, although the size of the needle is very small. Lidocaine, a numbing solution, is contained within Juvederm to help diminish pain after the treatment. Our team will work hard to ensure patient comfort, and may choose to apply a local anesthetic to numb the area.
What Other Anti-Aging Options?
Although fillers have proved to be a terrific solution to make skin appear younger, there are other options to consider. Fat grafting, BOTOX and Dysport, as well as plastic surgery, all hold the potential to provide tremendous improvements to the skin. During the initial consultation, our team will discuss the comprehensive options and give recommendations for the absolute best procedure tailored to each patient's desired outcome. This may include a combination of cosmetic treatments.
A Juvederm injection reduces fine lines and wrinkles for a softer appearance. While this product will not make you look 20 again, it will minimize the lines and wrinkles on the face, and provide a youthful glow that many patients desire. It is important to set realistic expectations. This will be discussed in detail during your consultation.
Related Procedures