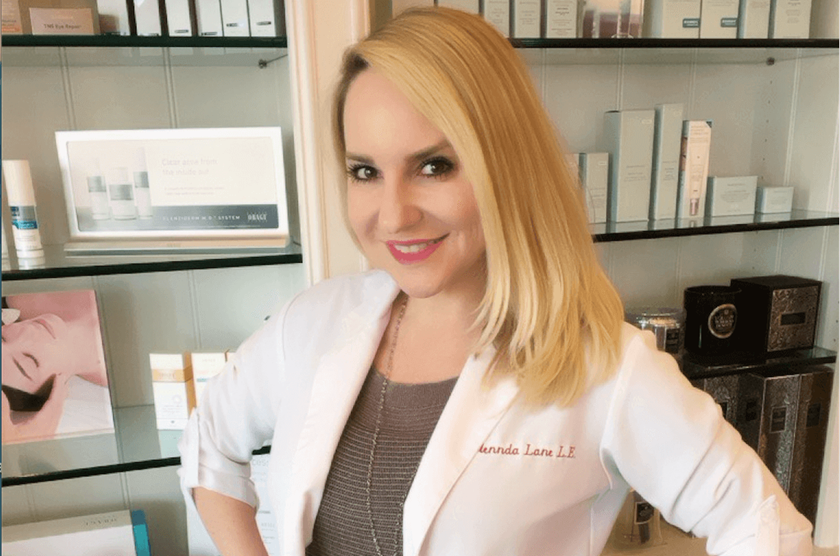 Glennda Rios has been a medical Aesthetician and Clinical Skincare Specialist for more than eight years. A self-proclaimed "skin nerd," Glennda is truly passionate about medical skin care. At Sheer Beauty, Glennda offers microdermabrasion, chemical peels, HydraFacials, acne treatments, and more. However, her emphasis is on the treatment of acne and hyper pigmentation on all skin types. Utilizing an advanced imaging system, Glennda analyzes the progress of her patients to make sure they are getting the results they desire. As a licensed Aesthetic Consultant as well, Glennda is certified to advise and administer prescription-strength skincare regimens. She is well versed in cosmetic fillers and lasers and works closely with the RNs and cosmetic surgeon, Dr. Ben Childers, to help patients achieve their goals. According to Glennda, "I'm so blessed to wake up every day and do what I love."
Glennda is one of Southern California's most sought-after practitioners of the body contouring treatment, VelaShape®. She also contributes as a skin care consultant and blogger for various publications, like Examiner and Derma Scope Magazine.
What sets her apart from most aestheticians is that she loves educating her patients, preparing them for success, and keeping them on track. "In this industry, you have to continue to educate yourself. It's constantly evolving. I like to be in the know when my patients have questions about advances in skincare and aesthetics," Glennda said. More than anything, Glennda loves helping patients, with challenging conditions, get great results. "I love a challenge. Problematic skin is definitely my forte. Nothing makes me happier than improving the quality of life for my patients that struggle with skin conditions," she said.